Morandi Tissue Collage Project
---
This project focuses on:
Compostions based on the work Glorgio Morandi
Shape versus form
Create a balanced composition of 3 or more overlapping objects
Transparent overlays of color to create color transitions
---
Assignment: Create a compostion of simple forms using bottles, inspired by Morandi's drawings and paintings. Vary the baseline and overlap several of your forms. Draw the composition, and then represent it using transparent layers of tissue paper. Select a warm or cool color scheme for the objects. Position a light source, so that the shadow can be easily seen within the objects and as they are cast on the table.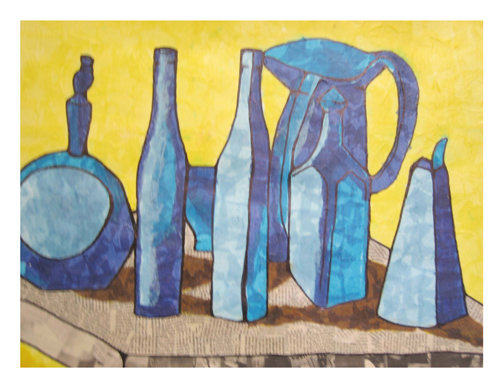 GRID PAINTING PROJECT CHECK SHEET OF BASIC REQUIREMENTS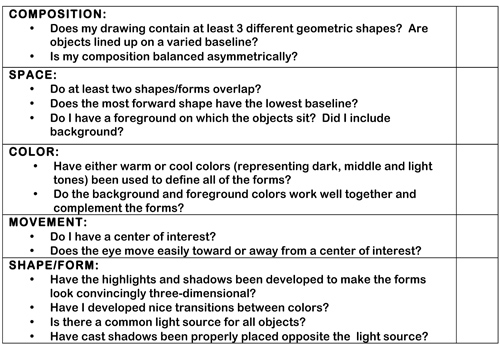 Hidden from students:FileTissue Value Chart File